I asked chatGPT to help me build a startup
Let's come up with a startup Idea
I asked chatGPT to give me some ideas for creating a startup. It gives me 10 ideas.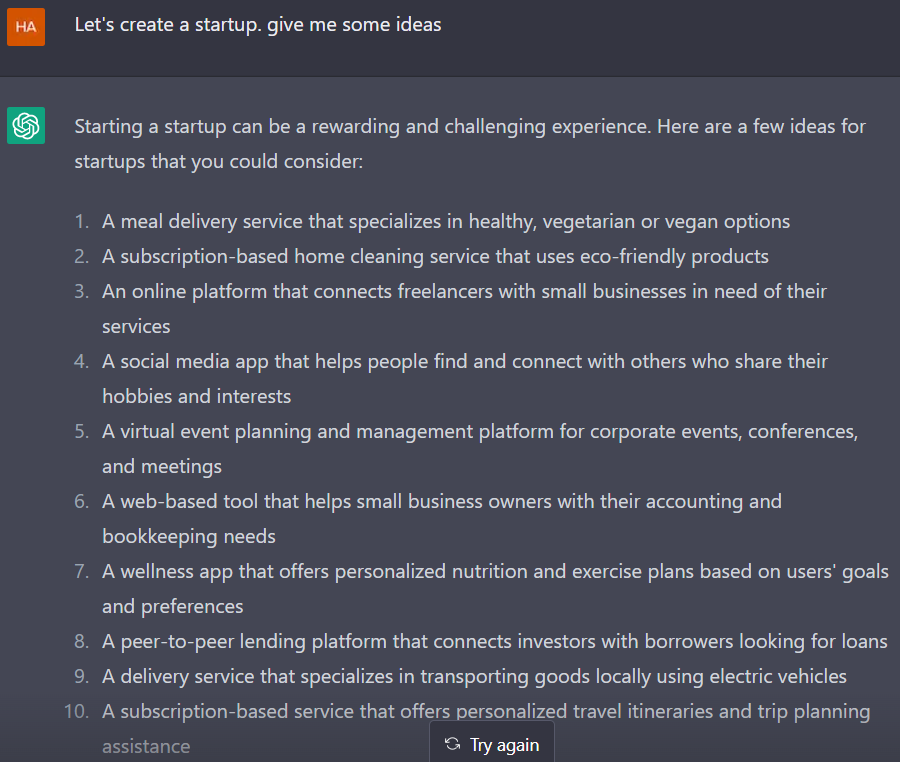 Pick a name
Then I told chaGPT which idea I like out of the 10 it suggested and asked it to suggest some cool names.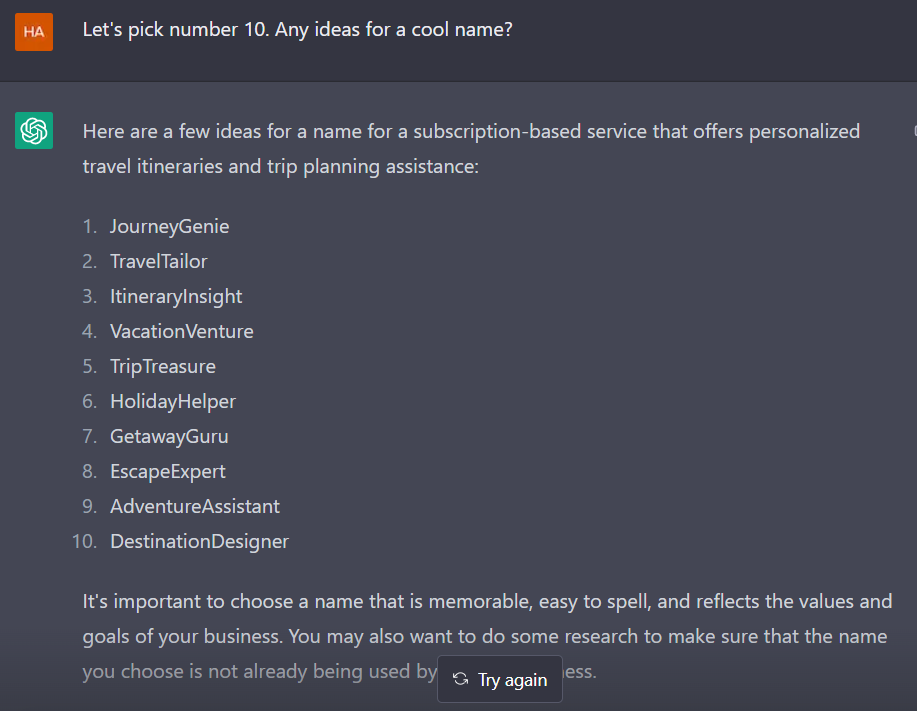 Coding and Designing a Landing page
I told chatGPT I like the No. 1 and 10 names and asked it to code and design a Landing page for the website. It proceeded to build the landing page. Curiously, it picked the first choice I made and ignored the 2nd completely.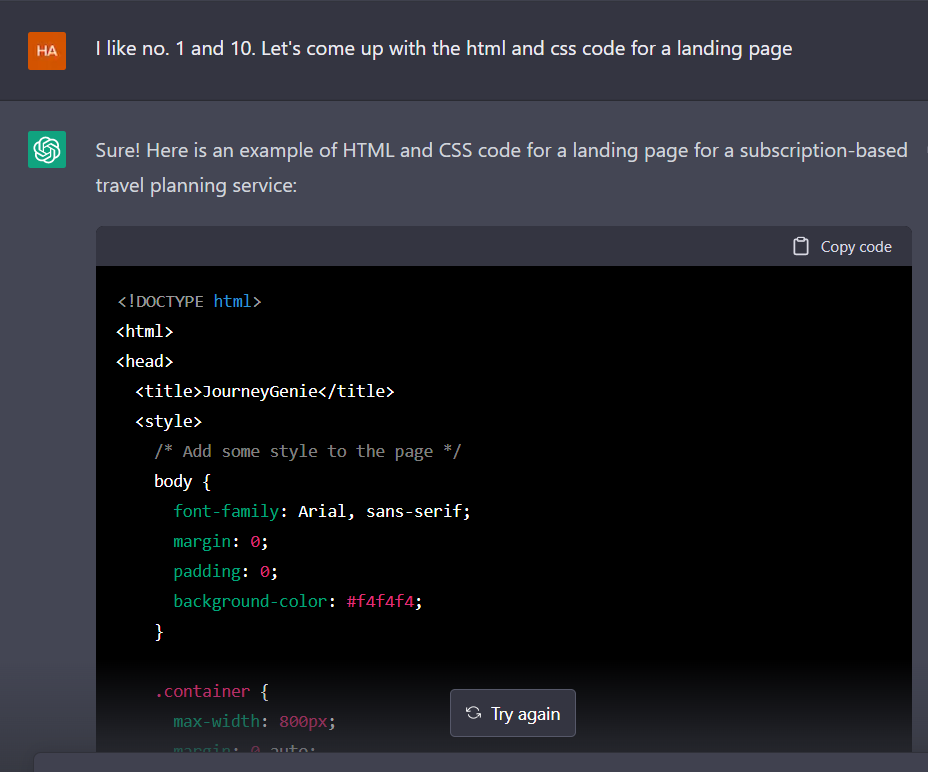 Let's design a logo
Next, I asked chatGPT to design a logo in SVG format.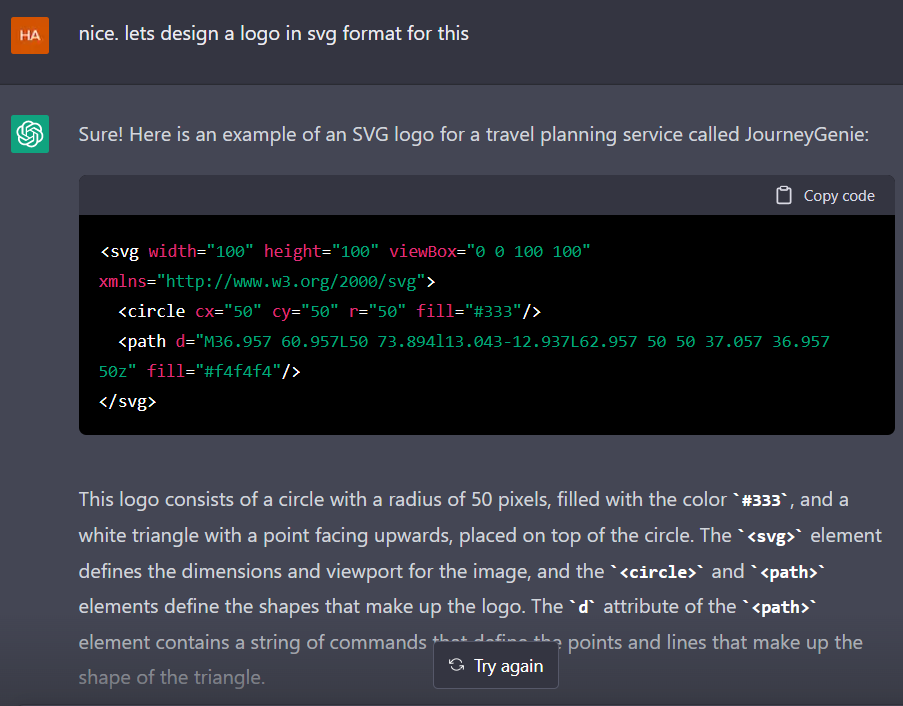 Host the website
I ask chatGPT where to host the website.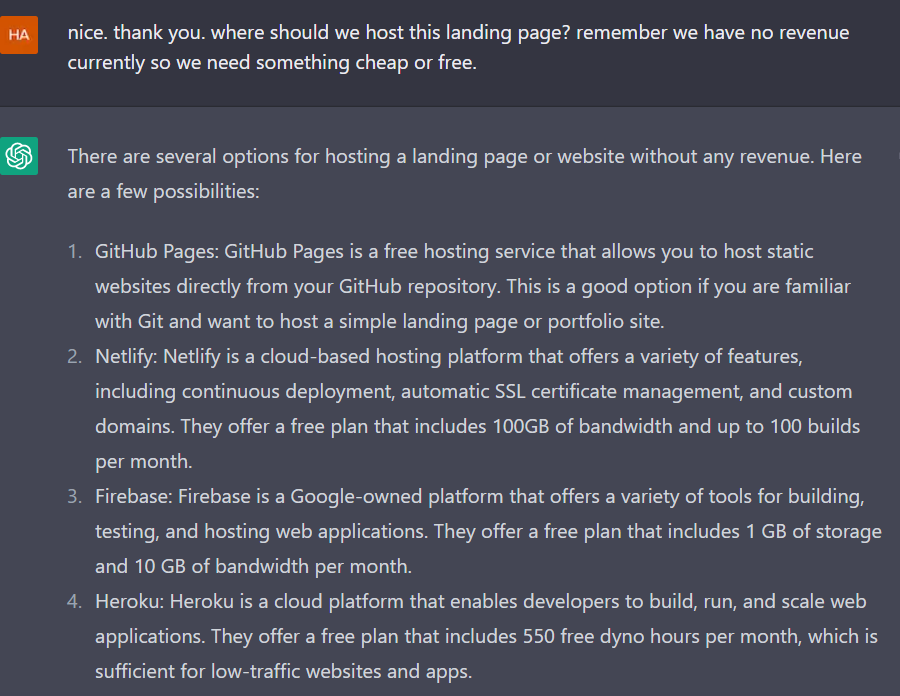 chatGPT, the Chief Marketing Officer
Next, I switch tracks and ask chatGPT for on how to market the startup.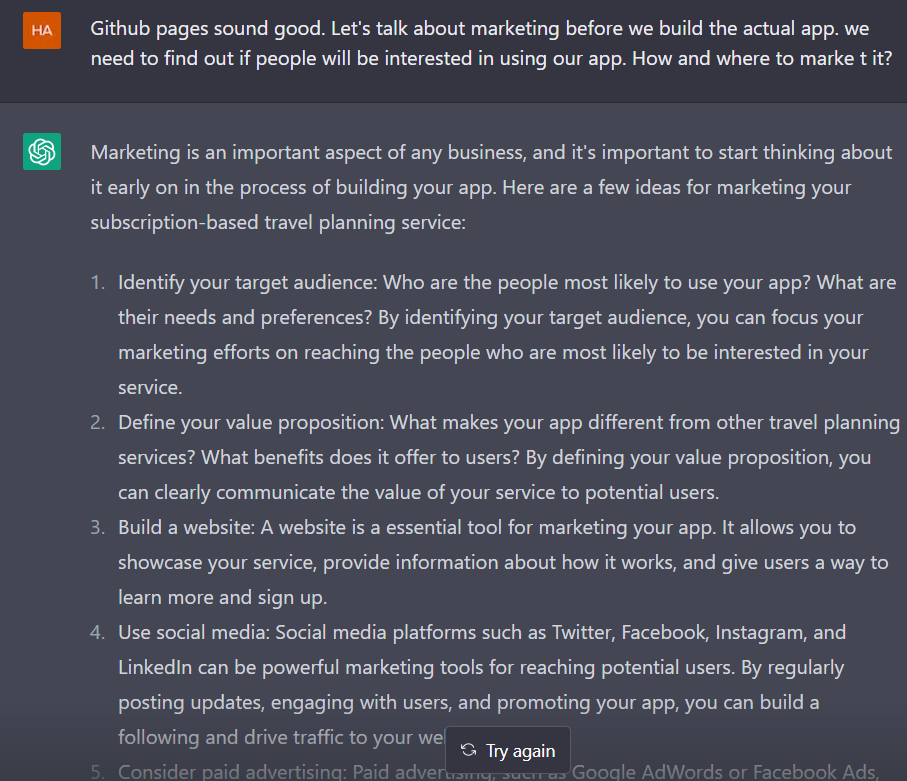 I then ask chatGPT to expand on the "find the target audience"  it made earlier.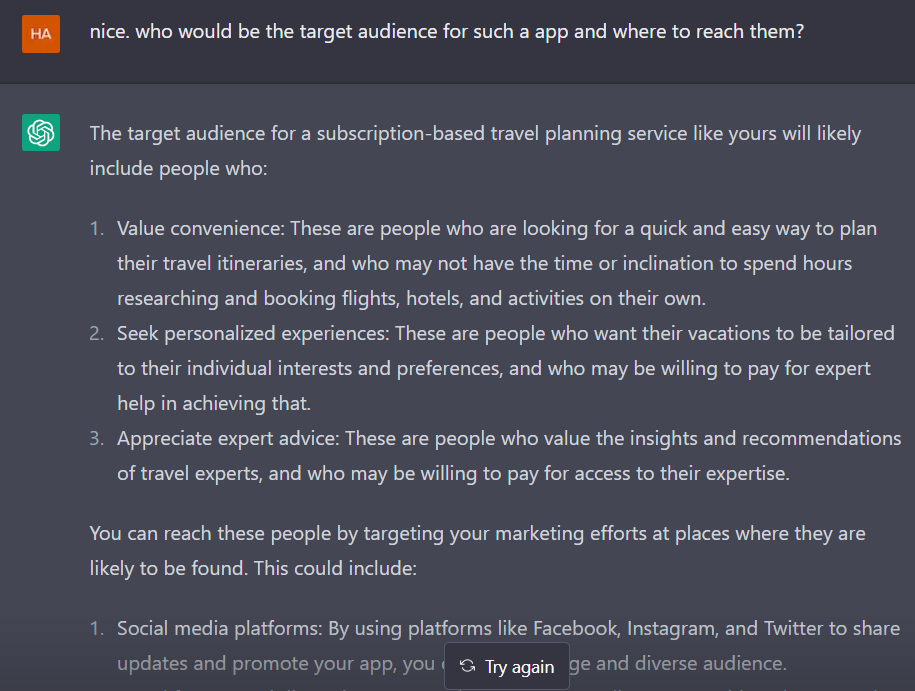 Features
I ask chatGPT about what features to be built for the app.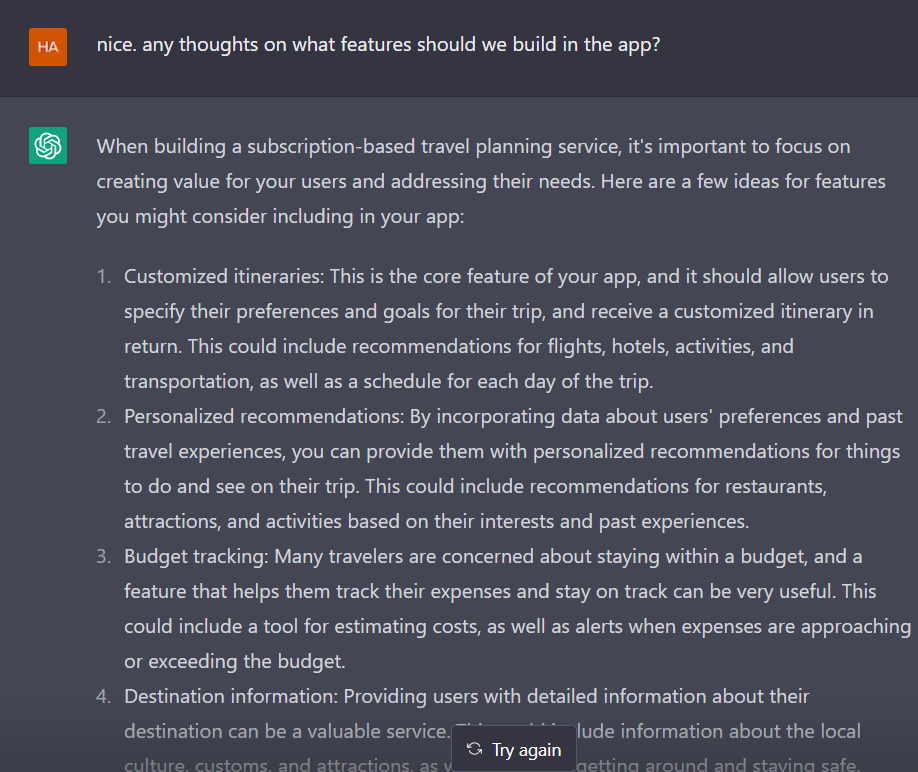 Pricing Strategy
we discuss pricing next.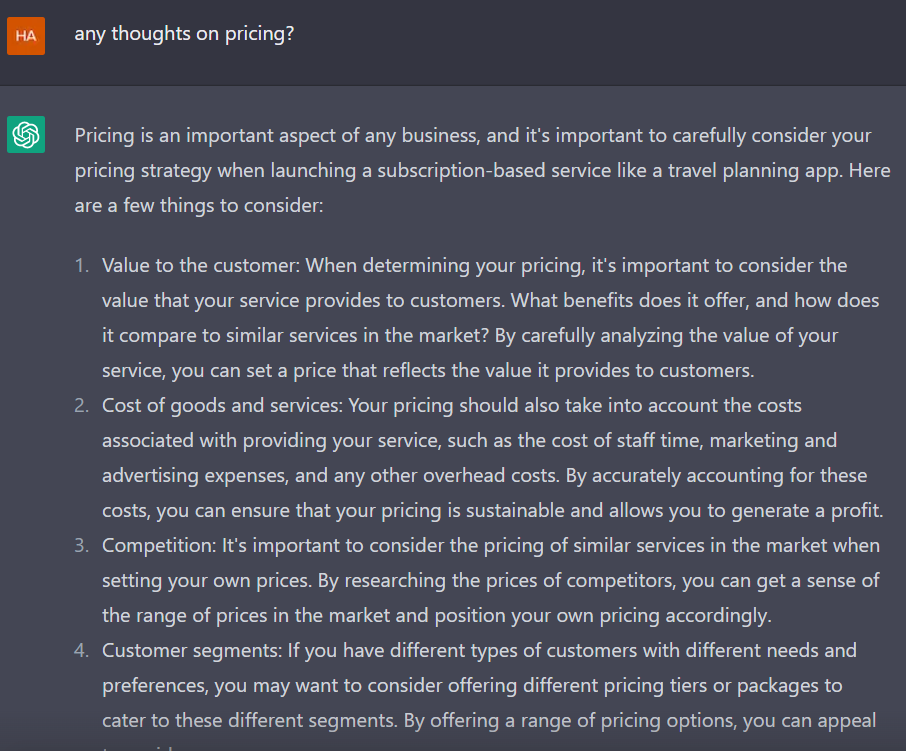 Investment pitch
I ask chatGPT to help me write a pitch for raising an Angel investment round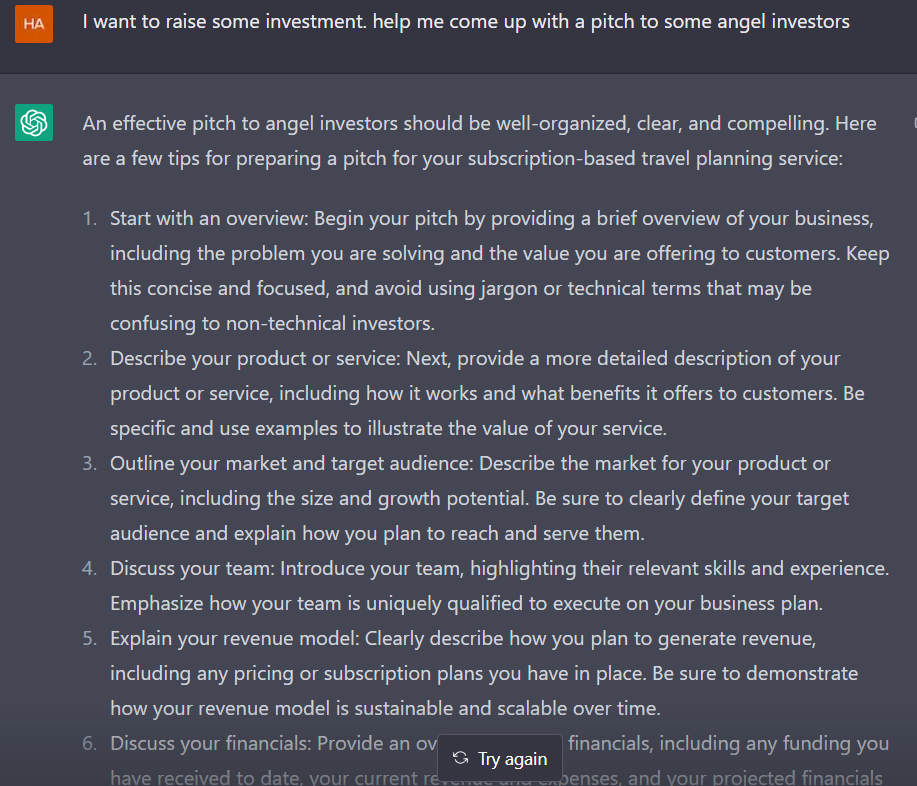 In the next part, I will probably ask chatGPT to build the actual app. Stay tuned:-)