Stable Diffusion is an Open Source AI that can create Art and images from a text prompt and/or an input image.
Let's see some ways to use Stable Diffusion on Android devices.
Steps to use Stable Diffusion on Android Devices using Pixelz app.
Install Pixelz AI on your Android phone or tablet.
Open the Pixelz App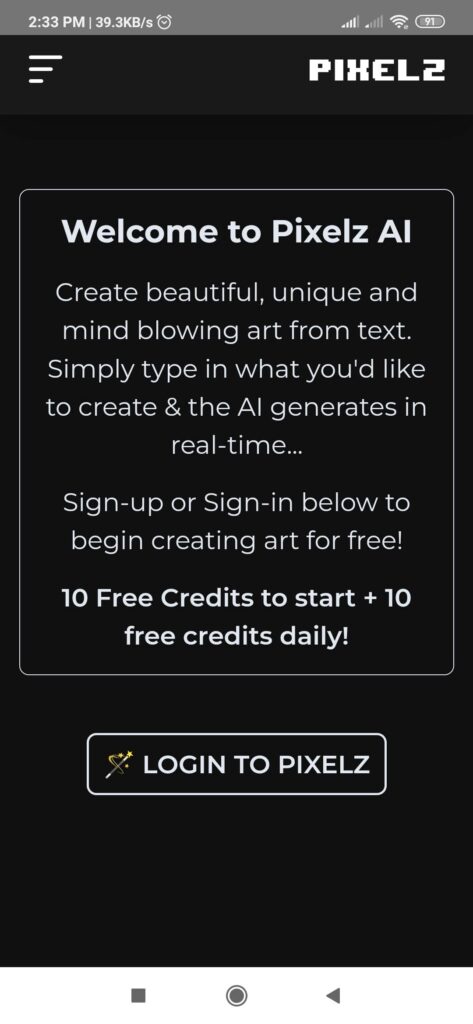 Every user gets 10 credits on signup and then 10 credits daily for free. You can also purchase more credits.
Signup and Login
Click on Create Images to start creating AI images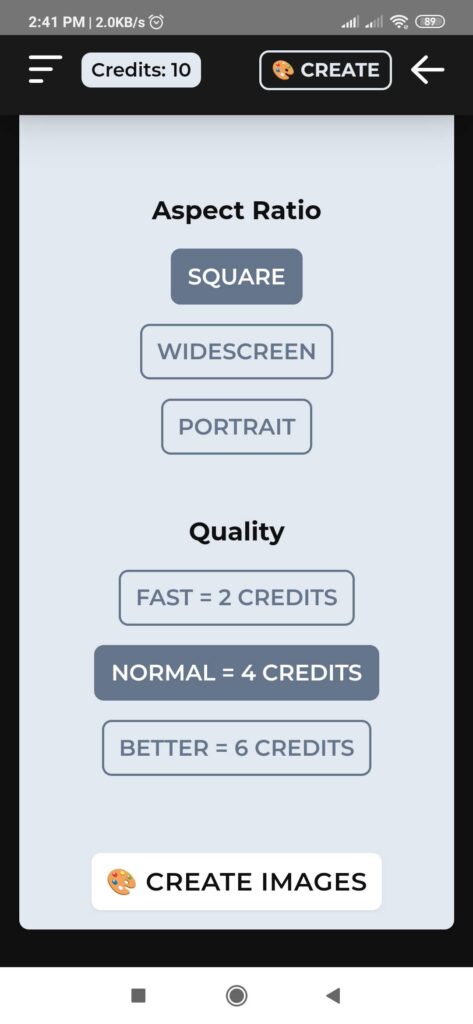 write your prompt and press create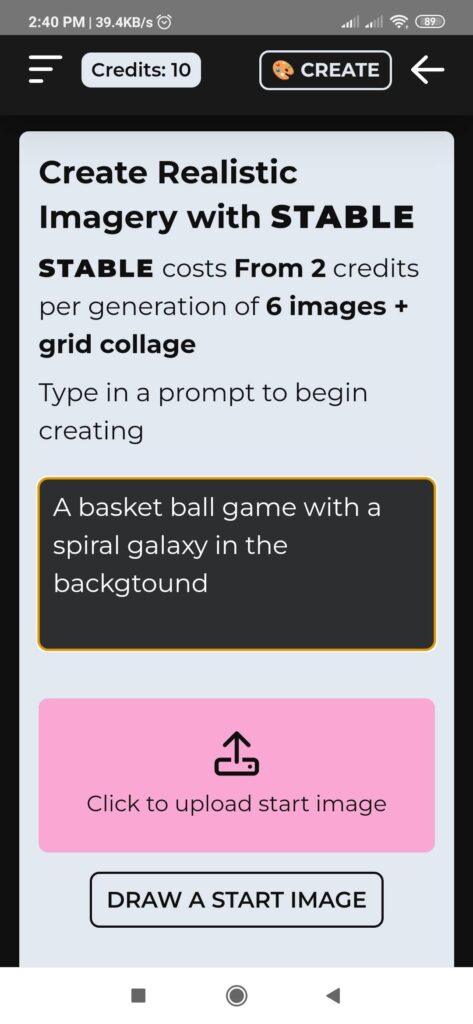 You will see the final results in a few seconds on your screen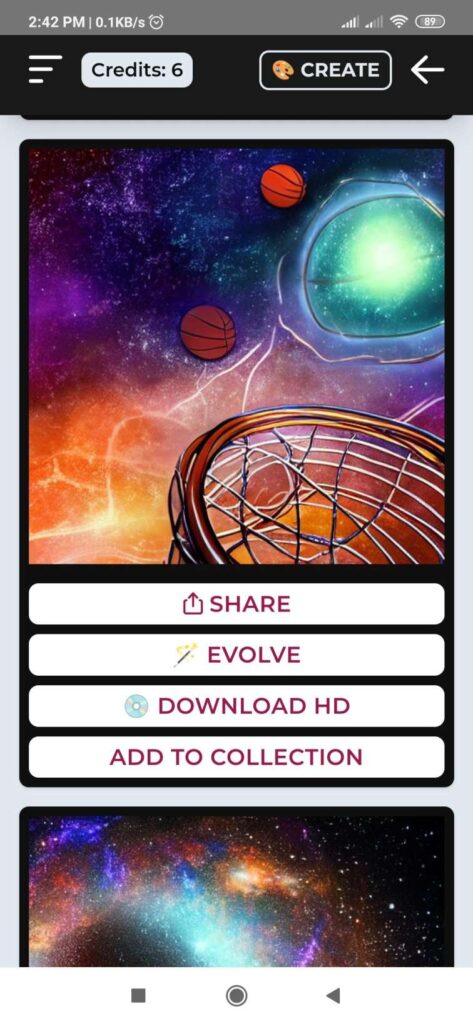 Try out a few different versions of the prompt. Here are few prompts you can try out.
Using Make AI Art App for Stable Diffusion on Android
Make AI Art is another free app that provides access to Stable Diffusion AI text to image on Android devices.
You can get the app from here.
Make AI Art is a native android app. However, it uses the Stable Diffusion AI running in their cloud servers so it doesn't impact any performance on your android phone.
Make AI art is free to use currently.
Use browser-based AI text to image apps
You could also use one of the browser-based AI art tools from your android browser. For example, DALL-E works perfectly fine in the browser on a mobile device.